This post contains affiliate links. If you click and buy, I may make a commission, at no cost to you. See my disclosure policy for more information.
In the winter months in Virginia, it is sometimes snowing, but oftentimes it is cold (temperatures between the 20s and 50s). This does not stop my family from being busy as we have the holidays and several birthdays, including Christian's, Jack's, and Luke's that we must celebrate.
Here is a great list of fun winter crafts and activities you can do as a family:
You may say that making Christmas cookies or holidays is just standard, but did you know that you could make extra and donate them? I have learned that if you enjoy baking but don't want to leave the temptations at home, you can donate them to your local church on Sunday mornings for people to enjoy after mass.
Burlap and construction paper wreath that is sure to be welcoming and creative.
Santa Salt Dough Handprint Ornament– A handprint Father Christmas makes a truly adorable homemade first Christmas ornaments! Children grow so quickly, it's nice to capture a permanent reminder of how tiny the children's little hands are.
Homemade Cinnamon Ornaments – All you need is 2 ingredients to make these super simple and easy Homemade Cinnamon Ornaments! A great DIY holiday craft or fun Christmas gift for both kids and adults to make and customize!
Santa Ball Ornament – When you want to make something cute for the holidays, create this easy Santa ball ornament craft.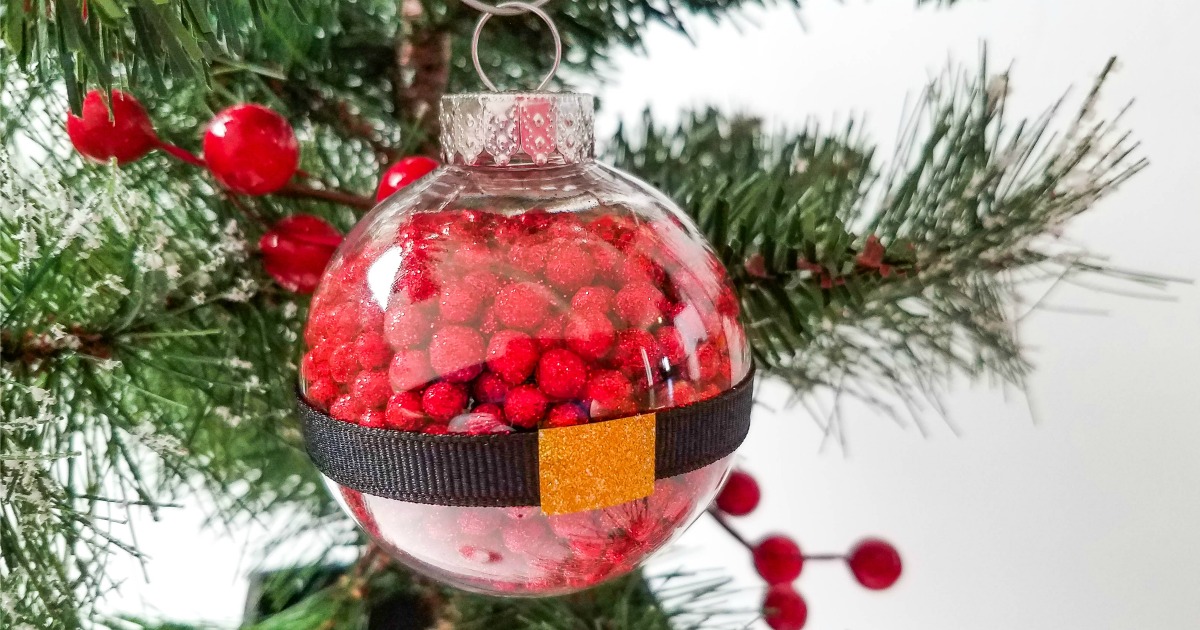 Glitter Ornaments – These are perfect for adding some sparkle to your tree and are 100% customizable!
Lego Christmas Ornament – If you have LEGOs, you have all the materials to make fabulous Christmas ornaments! This LEGO candy cane Christmas ornament is easy to make. Your little LEGO builders will have lots of fun building a small army of candy canes for your tree.
Elf Popsicle Craft – It's a fun Christmas craft that makes a cute ornament.
Santa Popsicle Hats– Your kids will love how simple this cute Christmas craft for kids is to make. You only need three supplies, in addition to scissors and glue! To make these adorable Santa hats, you'll need red craft sticks, cotton balls, and red construction paper.
Construction Paper Crafts
Snowflakes– Fold white construction horizontally and vertically, then make cuts and unfold to have a beautiful.
Handprint Rudolph – Kids love making handprint crafts, and since Rudolph, the Red-Nosed Reindeer, is one of the most iconic characters of the Christmas season, we knew we needed to start with him.
Handprint Santa Claus – One of our favorite things about making handprint crafts is how easy and cheap they are to make. You'll need a few standard household craft supplies and our free template for this craft!
Footprint Penguin -With winter in full swing, we decided to turn a footprint into a silly, lovable penguin, complete with giant eyes and a beak that opens up.
Santa Binoculars -This Santa Binoculars craft is perfect for the upcoming Christmas holiday! Your little one will love using them to "spy" Santa!
Toilet Roll Santa Claus– It's super easy to get this craft done from start to finish thanks to our free printable template. All you need to do is download it, cut and get crafting!

Paper Roll Olaf – Disney's Frozen has taken the world by storm for the second time as Frozen 2 was just released! It became an instant classic that kids (and adults) just can't get enough of!
Christmas Photo Ornaments – This craft is perfect for kids to make homemade gifts. What grandparent, aunt or uncle would not love a homemade tree ornament filled with a picture of their loved one!
Nativity Felt Ornaments – Making these adorable holy family felt Christmas ornaments has been on our list all year. Even better, the pattern is so versatile and usable for many different nativity crafts.
Kids felt Christmas Tree- I've created this felt Christmas tree to try to entertain her. It is the perfect alternative for her to touch and play with (without destroying the real Christmas tree, no doubt that will still happen, but maybe this will buy me five or six minutes of peace).
Candy Cane Ornaments – These are super easy, and quick. As long as I made sure the one-year-old didn't put them in her mouth, she could "do it," too!
Pipe Cleaner Snowflakes – It requires little to no actual artistic skills to complete, which I love! It's easy enough for young children and can be modified in difficulty for older kids. Plus, this craft doubles as a Christmas tree ornament!
Outdoor Winter Activites

Build a Snowman out of the snow
Sledding
Snow tubing
Snow Angels
Skiing
Snowboarding
Ice Skating
Snowball fighting
Ice Fishing

Other Winter Activities & Crafts
Frozen Slime – This beautiful glittery slime is great for Winter-themed sensory play without the use of Borax!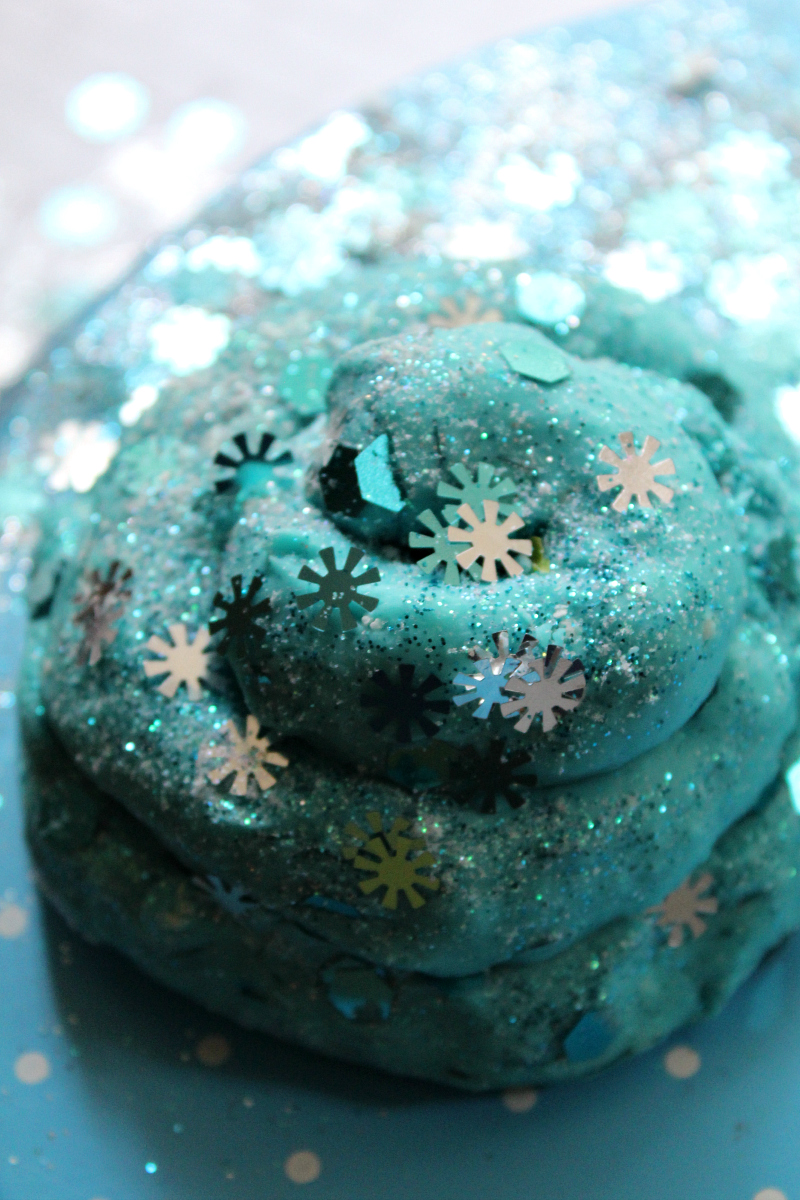 Rock Painting – Options are endless with rock painting, and you can find them anywhere.
Santa Sensor Bottle – Sensory bottles are a type of sensory play, which is an experience designed to stimulate a child's senses. 
Penguin Puppet – Little penguins are the cutest! Every time we visit a zoo that has penguins, my kids have been fascinated by them. There's something inherently silly and fun about them that kids just love!

I hope you enjoy these activities this winter as I will be trying to make a lot of there.
I hope everyone has a magnificent Christmas and New Year!
Sincerely,